The Pocono NE PA Directory:
POCONO - POCONOS - NE PA - DIRECTORY

Pocono NE PA Directory

General Area Hotel Reservation Information Form!
The Pocono NE PA Directory Recommends:
---
<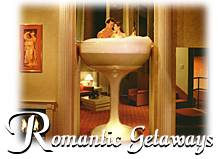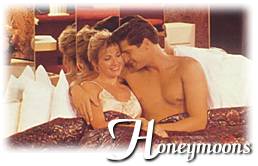 Caesars Pocono Resorts is the perfect spot for a romantic getaway, or a wonderful spot for a honeymoon. Their unique amenities provide you with new ways to discover and explore together.

For more than 30 years, Caesars Pocono Resorts have been known as one of the world's most romantic destinations for honeymooners and vacationing couples. That's because just about everything that goes on is romantic and fun.

Take a look for yourself at some of what Caesars Pocono Resorts have in store.

And Caesars All-Inclusive Pricing makes your stay worry-free. Everything is included in one reasonable price. Your room. All your activities. Your delicious all-you-can-eat breakfasts and dinners. Your night time entertainment. So, except for incidental charges for drinks, gift shop purchases, and snacks from their cafes you can spend your entire stay at Caesars Pocono Resorts without extra spending worries.

Can't wait till after the wedding to start your honeymoon? No problem. Because they can even take care of your wedding for you. Whether you want to elope quietly or pull out all the stops, the wedding coordinators at Caesars Pocono Resorts can help you arrange for everything you need. So your honeymoon can begin before you've even walked down the aisle. .