Where else can someone buy hardware, browse thru lawn & garden, building products, animals and pet supplies, shop for furniture and accessories, carpeting and curtains, kitchens & baths, patio and grills, signs and gifts galore, Have lunch at "Hen Feathers" Resturant and Theater, and see North American Wildlife exhibits throughout the store, visit a Free Petting Farm and tour the scenic countryside "inside the store!"
These and many other Departments are located on our "Streets".....
Furniture
Gifts
Home Decor
Building Materials
Lawn & Garden
Seasonal

Hardware & Tools
Pets & Pet Supplies
Flooring
Rental Equipment
Kitchen & Bath
Paint Center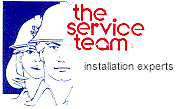 If you are not a do-it-yourselfer you can have most of your products installed by our installed service division. Check them out!
Hours and Info
Phone: 610-377-5050
Email : info@countryjunction.com
Monday - Saturday 9-7
Sunday 9-4