MAGIC BY MAGICIAN
DOROTHY DIETRICH


Columbia University Encyclopedia picked the 8 most noted magicians of the late 20th century
and included... Siegfried and Roy... Doug Henning... Harry Blackstone, Jr.,
David Copperfield..... and Dorothy Dietrich.

The Columbia Encyclopedia, Sixth Edition 2006
Columbia University Press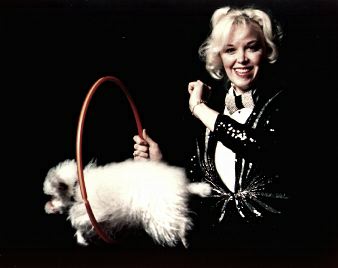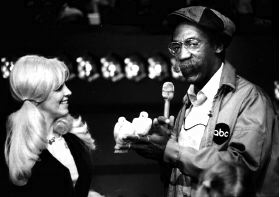 Go to

Ron Walotsky: the famous fantasy artist who painted this poster.

This site features well known female magician Dorothy Dietrich with links to Pages with such stars as Robert Klein, Tony Curtis, KISS, Tom Snyder, Bill Cosby, Muhammad Ali, Brooke Shields, David Copperfield, etc.
It tells of historic magic done by the woman magician often called "the world's leading female magician," "the first lady of magic," and "The female Houdini. Many of the things she has done are unprecedented in the history of magic. She has paved the way for future female magicians in the magic and escape field.
Dorothy Dietrich, on most lists of the best female magician in the world, is on the Board of Directors of the Houdini Museum. An feature story in the New York Times said "she essentially is a magician - on the strength of her televised stunts, could claim preeminence to Houdini, the first woman to saw a man in half, the first woman to catch a bullet in her mouth"

She also helped found New York City's Magic Towne House, a world famous magic show spot and magicians meeting place for some 13 years and was an editor of Hocus Pocus Magic Magazine for three years.
Go to

Magician Dietrich with celebrities such as Robert Klein, Muhammed Ali, Tony Curtis, Kiss, Tom Snyder, Bill Cosby, John Lennon, Yoko Ono, David Copperfield, Doug Henning, etc
Go to

Magician Dietrich with some of her pet animals.
Go to

Magician Dietrich's exhibit at The Houdini Magic Hall of Fame in Niagara Falls before it burned down
Go to

Magician Dorothy Dietrich's performing and winning first prize at the New York City Book Fair and representing Harper Collins new book by author Kenneth Silverman, "Houdini!!!".
Go to

some of Magician Dorothy Dietrich's television appearances.
Go to

Magician Dietrich doing the daredevil style upside down Straight Jacket Escape 150 feet above the earth suspended from a burning rope after being put in by police and security guards. The only woman in history to do this stunt.
Go to

Female Magician Dietrich doing the famous jinxed bullet catch stunt at Resorts International, the stunt that has killed twelve men, and injured many others. She is the first and only woman to ever catch a bullet in her mouth. Dare devil/magician Houdini refused to do this stunt!

Go to

Woman Magician Dietrich doing the Jinxed Bullet Catch Stunt for the International Brotherhood of Magicians.
Go to

Houdini Museum.




MagicUSA



END OF DOCUMENT

© 1989-2009 by Magic USA. Except for reviews, no part of any of this document may be reproduced in any form, without written permission by the authors. The graphics have been retouched, computer enhanced and resized by the authors.
MagicUSA



END OF DOCUMENT