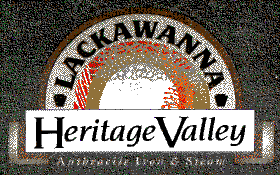 LHVA HOME Page
---
Lackawanna Heritage
Valley Authority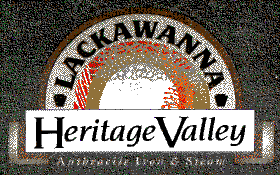 The Lackawanna Heritage Valley Authority (LHVA) is a partnership of government, business and civic organizations, and individuals dedicated to the development of the Valley's historic, cultural, natural and economic resources through preservation, education and promotion of our heritage. To this end, LHVA creates and facilitates the work of partnerships in community development programs.
The formation of LHVA in 1991 led to the Lackawanna Heritage Valley's designation as Pennsylvania's first Heritage Park, a unique regional conservation and development area. Within the Pennsylvania Heritage Parks system, the Lackawanna Heritage Valley represents the story of the anthracite coal mining industry.
Through a community based master planning process, LHVA has identified five major goals: education, recreation, economic development, cultural conservation, intergovemmental cooperation and envionmental renewal.
---