Pocono - Poconos

- Scranton -Wilkes Barre - Jim Thorpe - Boating, Whitewater Rafting, & Canoeing Directory.
Online Directory of researched boating, whitewater rafting and canoeing Facilities to visit while you are in the Pocono, Poconos, Scranton, Wilkes Barre, Jim Thorpe Region.

Poconos Boating - Whitewater - Rafting -Canoeing

Kittatinny Canoes and Rafting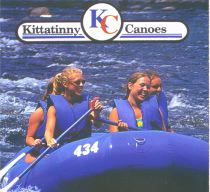 Pocono White Water Adventures
---
---
© 1989-2003 by magicusa. No part of any of this document may be reproduced in any form, without written permission. The graphics have been retouched, computer enhanced and resized by the authors.