The Pocono NE PA Directory:
The Pocono NE PA Directory Recommends:
---
---
Caesars Information:
---
Caesars Brookdale Resort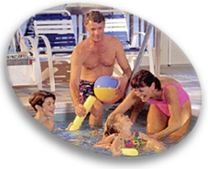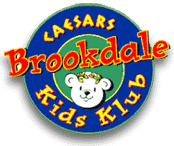 This special promotional page is put up by MagicUSA.com
This is the unofficial site of Caesars Pocono Resorts.

Magic USA Discount Caesars Pocono Packages. CLICK HERE!

FREE- When you reserve using our special code send us your name and address, date of your stay, name of the Hotel and reservation number and we will send Magic USA's Special Discount Card and other discounts and information about the area. Restricions apply. Not good for reservations previously made. magicusa@microserve.net


Families and Couples Love This Resort

Sure you've got kids. Maybe young kids, maybe grown kids. None of that means that you're through with romance. That's where Caesars Brookdale comes in. They have an all-inclusive, private 250-acre estate nestled in the beautifully wooded Pocono Mountains. Caesars Brookdale blends complete year-round indoor and outdoor activities, fabulous dining, nightly entertainment, and Caesars Pocono Resorts' unique accommodations into a recipe for family fun with just the right amount of romantic spice. The resulting blend is a delightful one, whether or not you have a family in tow.

Keeping your budget in mind, Brookdale offers a wide choice of spacious accommodations, including:



Especially for Couples:
The Roman Towers
Champagne Towers by Cleopatra
The Brooklodge Suite

Especially for Families:
The Brook Chalet
The Brook Towers
The Mountain Villa
The Woodland Villa
The Edgewood Cottage



Inside, look for amenities like log-burning fireplaces and whirlpool baths. Their special couples suites offer the exclusive seven-foot Champagne Glass Whirlpool Baths for two and private, heated, heart-shaped swimming pools.

Delicious all-you-can-eat breakfasts and dinners are prepared to your order. Top off dinner with your choice of their fabulous fresh desserts or create your own masterpiece at Caesars World Famous Sundae Bar. Their evenings are always filled with excitement featuring live entertainment every night of the week. Special Events include Murder Mystery Weekends, holiday celebrations and featured performers especially for kids and their families.

NEW! Caesars Brookdale Kids Klub. It's Free, it's fun, and it's cool! Kids, ages 5 and up, love special games hosted by activities directors, fun arts and crafts, special kids menus, visits with mascot -- Toga Teddy -- and more! Kids are invited to sign up upon initial check-in at Caesars Brookdale for an action-packed and fun-filled Caesars experience.

As with all of the Caesars Pocono Resorts, COUPLES have unlimited access to the activities available as part of the Key Around Club to enjoy the amenities of any Caesars Pocono Resort. .


FREE- After you reserve with Magic USA's special discount code with Caesars, contact us with the date, name of the Hotel and reservation number and we will send Magic USA's special Discount Card Discount Card and other discounts and information about the area.magicusa@microserve.net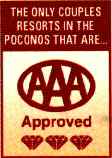 - TOURS: -POCONO - POCONOS - SCRANTON -


POCONO HISTORY Page

POCONO SUMMER TOURS

POCONO WINTER TOURS

SCRANTON TOURS

For information about the best prices in America for four color printing and design, Internet design, registration, hosting, or for brochure distribution in NE PA go to Magic USA MagicUSA.com
If there is a problem with this page please contact webmaster and include the URL of the page and the problem. Thank you.