The Pocono NE PA Directory:
The Pocono NE PA Directory Recommends:
---
---
Caesars Information:
---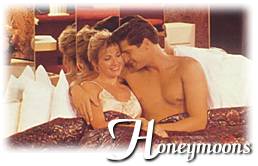 Caesars Paradise Stream


This special promotional page is put up by MagicUSA.com
This is the unofficial site of Caesars Pocono Resorts.

Magic USA Discount Caesars Pocono Packages. CLICK HERE!

FREE- When you reserve using our special code send us your name and address, date of your stay, name of the Hotel and reservation number and we will send Magic USA's Special Discount Card and other discounts and information about the area. Restricions apply. Not good for reservations previously made. magicusa@microserve.net



Most people go to Caesars Pocono Resorts for intimate fun. But some go for fun intimacy, and when they do, they head to Caesars Paradise Stream.

Caesars Paradise Stream offers all the amenities of a full-scale resort, but they place them in an intimate setting. A wooden walking bridge spans the stream which winds through the property toward the serene, pristine Lake Eden. Their private villas house Paradise Stream's 164 romantic suites.

But just because Paradise Stream is serene, that doesn't mean they have neglected a sense of fun. They offer you a selection of suites which are as extravagant as the surroundings are intimate.

You can choose from their suites called:



Champagne Towers by Cleopatra
The Garden of Eden Apple
The Garden of Eden Plum
The Lakeside Villa



Paradise Stream's various suites offer you heart-shaped whirlpools for two, individual indoor heated pools, and up to four levels of extravagance, including their world-famous, 7-foot Champagne Glass Whirlpool Bath for two.

Take advantage of their all-inclusive packages, which features a Luxurious suite, daily meals (all-you-can-eat), exciting and plentiful day-time and night-time activities including tennis and racquetball, outdoor pool, miniature golf, paddle boats, fishing, ice skating, snowmobiling, sports complex with indoor pool, whirlpool and more. Or, if these fun facilities aren't enough, take advantage of their Key Around Club to enjoy the amenities of any Caesars Pocono Resort. . Caesars Play Makers are available throughout the day to help you coordinate activities.

And, after you've spent your days having fun, Caesars Paradise Stream offers you dancing and first-rate nightly entertainment in their glamorous Red Apple Nightclub. Their past performers have included: Jerry Seinfeld, George Burns, Joan Rivers, Tony Bennett, and Steven Wright.



Cove Haven | Brookdale | Paradise Stream | Pocono Palace

FREE- After you reserve with our discount code (HD-20902) with Caesars, contact us with the date, name of the Hotel and reservation number and we will send Magic USA's special Caesars Discount Card Discount Card and other discounts and information about the area.magicusa@microserve.net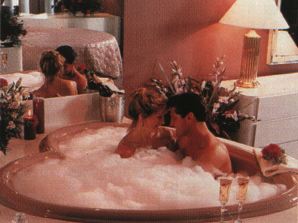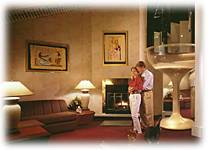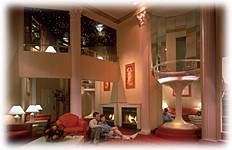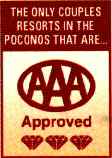 Thank you for visiting with MagicUSA.com. We have a special discount card for Caesars Pocono Resorts. Please bookmark this page in order to return.


- TOURS: -POCONO - POCONOS - SCRANTON -


POCONO HISTORY Page

POCONO SUMMER TOURS

POCONO WINTER TOURS

SCRANTON TOURS

For information about the best prices in America for four color printing and design, Internet design, registration, hosting, or for brochure distribution in NE PA go to Magic USA MagicUSA.com
If there is a problem with this page please contact webmaster and include the URL of the page and the problem. Thank you.