The Pocono NE PA Directory:
The Pocono NE PA Directory Recommends:
---
---
Caesars Information:
---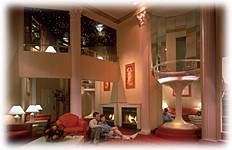 Caesars Pocono Palace

This special promotional page is put up by MagicUSA.com
This is the unofficial site of Caesars Pocono Resorts.



Combining Roman lavishness with a country club style, Caesars Pocono Palace is for fun, sports-loving couples. They are situated on a secluded 430-acre estate. This resort boasts a PGA nine-hole golf course, a huge natural lake that offers water skiing, paddle boating, sail boating and a wide array of other activities -- nature trail and sandy beaches -- along its shores.

They also offer The Arena, a new multi-level, indoor $4 million sports and entertainment complex which features free indoor racquetball, basketball, billiards, arcade, spa, fitness center, jogging track, pool, twin waterfall whirlpools, tanning beds, and world championship boxing ring where you can preen for photos even if you don't want to spar. And, when you're not working out in the Arena, you can relax in its fireside lobby, Ruins Cafe & Lounge and gift shop.

If these fun facilities aren't enough, take advantage of the Key Around Club There are also plenty of daily social activities, like trivia contests, basketball foul shooting contests, periodic Murder Mystery Weekends and holiday celebrations.

Since there's so much to choose from, Caesars Play Makers are available throughout the day to help you coordinate activities and games.

Of course, you may want to stay in your room. Their 189 suites come in an array exciting names, including:



The Roman Towers
Champagne Towers by Cleopatra
The Fantasy Apple
The Garden of Eden Apple
The Lakeside Chalet
The Fairway Suite
The Club Lodge Room



And, no matter what the motif, their rooms offer so many different ways to enjoy yourself that you may be hard pressed to leave. After all, you're not going to find heart-shaped whirlpools for two, individual indoor heated pools, and up to four levels of extravagance, including our world-famous, 7-foot Champagne Glass Whirlpool Bath for two, anyplace but Caesars Pocono Resorts.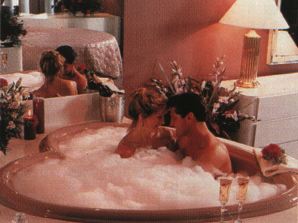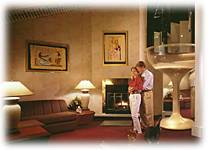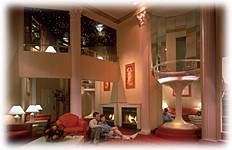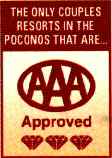 - TOURS: -POCONO - POCONOS - SCRANTON -


POCONO HISTORY Page

POCONO SUMMER TOURS

POCONO WINTER TOURS

SCRANTON TOURS

For information about the best prices in America for four color printing and design, Internet design, registration, hosting, or for brochure distribution in NE PA go to Magic USA MagicUSA.com
If there is a problem with this page please contact webmaster and include the URL of the page and the problem. Thank you.