Scranton was a town that liked entertainment in a big way. Luna Amusement Park in the Scranton Pocono region was one of the most modern and beautiful in the entire country.

It was ravaged by a fire in 1916 and never rebuilt. Most of the land the park encompassed is now being taken up by Interstate Route 81. The entire park did not have any intense lighting at night, but just the strings of thousands of electric lights you see on these pictures.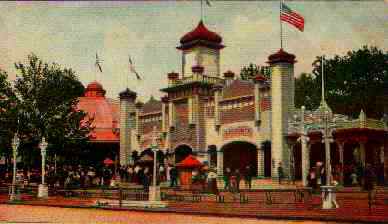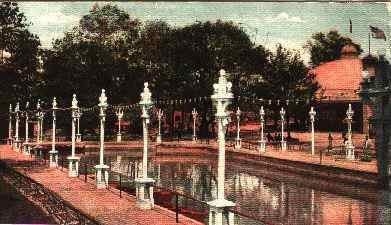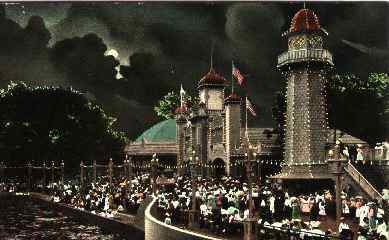 Tourist Information...
Go to

Scranton's Houdini Museum
Go to

Pocono - Scranton Fun Guide.
Go to

Early theater history in Scranton.
Go to

SCRANTON HISTORY. Historic Jewel of the Pocono Region.
Go to

Scranton's Grand Railroad Stations built because of the Scranton's Iron and Steel
Go to

Tour 1 of Scranton. A tour of Scranton's skyline and historic buildings.
Go to

Tour 2 of Scranton. A tour of Scranton's government buildings.
Go to

Tour 4 of Scranton. A tour of the old coal mining area.

Go to

Old time posters for Lackawanna Railroad promoting clean rides with Phoebe Snow.

---
---
© 1989-2003 by Magic USA. Except for reviews, no part of any of this document may be reproduced in any form, without written permission by the authors. The graphics have been retouched, computer enhanced and resized by the authors.


magicusa


Last updated: March, 2003