Scranton! Historic Jewel of the Pocono Mountains Region A step back in Time!
From 1840 to 1901, for some 59 years, Scranton was one of the largest producers of iron in the world. These are the years in which Scranton was a boomtown. The boom lasted till about 1919, or 10 years before the Great Depression. In fact it was in 1919 that National Geographic Magazine proclaimed, "no other city of its class in the world was richer that Scranton!"
Scranton's early years.
There was a time when Scranton was the 37th largest city in the United States. Many believe that our area's going to the forefront as an industrial city was due to only to coal mining. The main reason for SCRANTON'S early rapid growth was in fact the iron and steel business. For over 50 years from 1840 through the early 1900's Scranton was a major iron and steel producing area.
How Scranton got its name.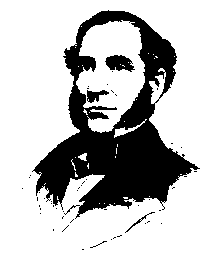 George Scranton
The Scranton family were the first in the country, or in this hemisphere for that matter, to acquire the technology to make iron rails for the burgeoning railroad industry. Between 1840 and 1860 five immense blast furnaces were built here. George Scranton, after some eight years of failure and brushes with bankruptcy, finally succeeded in putting together a successful operation of making rails for the rapidly expanding railroad industry. Prior to that accomplishment, rails had to be imported from England, which was a costly and cumbersome process. It is estimated that one out of every six railroad tracks to be found in America were made in Scranton. It is because of this contribution to our area's progress that the city bears the Scranton name.
---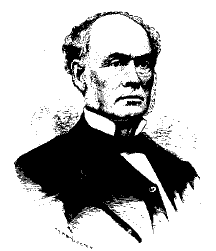 ...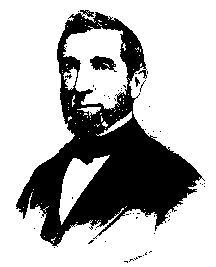 Joseph H. Scranton & Sheldon Scranton
Tourist Information...
Go to


Scranton's Houdini Museum.
Go to

Pocono Directory
Go to

Discount Coupons for Pocono area.
Go to

One Page description of major attractions in the Pocono-Poconos-Scranton area.
Go to

Pocono free discount coupon Page
Go to

Detailed Lodging Directory
Go to

List of over 200 Scranton Pocono area hotels and restaurants listed by area and town.
Go to

October Halloween Shows at the Houdini Museum
Go to

Pocono - Scranton Fun Guide.
Go to

Early theater history in Scranton.
Go to

Tour 1 of Scranton. A tour of Scranton's skyline and historic buildings.
Go to

Tour 2 of Scranton. A tour of Scranton's government buildings.
Go to

Tour 3 of Scranton. A tour of Luna Amusement Park .
Go to

Tour 4 of Scranton. A tour of the old coal mining area.
Go to

Scranton's Grand Railroad Stations built because of Scranton's Iron, Steel and coal.
Go to

Old time posters for Lackawanna Railroad promoting clean rides with Phoebe Snow.

Go to

(links)local hotels, museums, Houdini links, CityLink USA, etc. All with Web Site links


---
---
© 1989-2003 by MagicUSA. Except for reviews, no part of any of this document may be reproduced in any form, without written permission by the authors. The graphics have been retouched, computer enhanced and resized by the authors.